Medium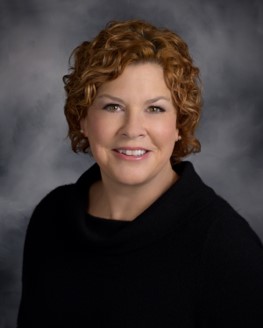 State Treasurer Kelly Schmidt has spent the last decade bringing accuracy, transparency, and technology to the Office of State Treasurer. She believes strongly in limited and efficient government and has worked hard to ensure taxpayer dollars are used in an economical and effective manner.
Growing up in North Dakota, Treasurer Schmidt learned the values of hard work, keeping her word, and serving her community. Those are the same values that led her to public service and continue to guide her decisions as she represents the people of North Dakota.
Always believing "the people's treasury is the people's business," Schmidt was elected North Dakota's 33rd State Treasurer in November 2004 and re-elected in 2008, 2012 and 2016. She is the longest-serving Treasurer in the history of the state. Schmidt and her team provide analysis, data and bring transparency to the state treasury.
In addition to the responsibilities of her office, as required by statute or Constitution, Schmidt serves on six Boards: North Dakota State Investment Board which oversees the investment programs of several funds including the Legacy Fund, public pensions, insurance trust; the Teachers Fund for Retirement Board (TFFR), North Dakota Board of University and School Lands, State Board of Tax Equalization, the State Historical Board, and the State Canvassing Board.
Treasurer Schmidt is a founding member of the State Financial Officers Foundation and was elected Chair in September 2014.  She was awarded the SFOF Servant Leadership Award in October 2016.  She served as President of the National Association of State Treasurers (NAST) and chaired its foundation.  The Council of State Governments has named her a "Toll Fellow" for her achievement and service to state government.  Schmidt was awarded the Desjardins Financial Education Award by the Credit Union National Association for her leadership on behalf of financial literacy.   She is a founding member of the North Dakota Jump$tart Coalition, past member of the Board of Directors for the National Jump$tart Coalition and the American Savings Education Council.  
Kelly and her husband, Chuck have four sons and five grandsons.